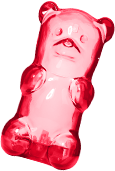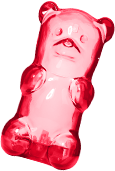 TEAM
FOTONAUT LOVES
GUMMY BEARS
…also yoga, Star Wars, taking photos and double espresso. We believe people come before bosses and employees. Meet some of them who are here to work hard for you.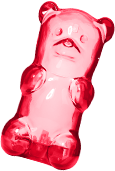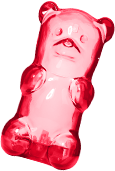 JIŘÍ MARSHAL
FOUNDER, DIRECTOR, FASHION DESIGNER
It's Jiří's great sense for detail that has helped Fotonaut to become so perfect. From the beginning, he decided he wanted something better than just another plastic toy. Aiming for a flawlessly designed device, he has worked tirelessly. From that point forward, Fotonaut has set the visual direction that is helping us to win design awards around the world.
DOMINIK MÜLLER
MANAGER, ECO TERRORIST, INTROVERT
He keeps everything that is going on inside the company on lock. He is always looking for interesting events and new ways to write Fotonaut deep into public mind. Deserted mountains are his ultimate getaway choice every once in a while.
DANIEL MAREŠ
SALES & MARKETING, GURMÁN, OPTIMISTA
Pokud potkáte Fotonauta na nějaké akci, je to pravděpodobně Danova zásluha. Stará se totiž o to, aby nás objevil a miloval celý vesmír. Aktivně vyhledává eventy, na kterých bychom neměli chybět, ale jejich organizátor nás zatím ze záhadných důvodů neoslovil. Duší je to Ital, miluje na téhle zemi totiž úplně všechno, nejvíc pak jídlo a fotbal.
BARBORA MRÁZKOVÁ
ACCOUNT MANAGER, FASHION MANIAC, SMILE HUNTER
She is the one to walk you step-by-step through your event with Fotonaut. Whether it is a day or night, she is always ready to give you a hand with your plans. And because she is the only female part of this company, she keeps the testosterone levels in balance by constantly checking on fashion trends and spending money on new clothes.
MATĚJ BURIÁNEK
ART DIRECTOR, MUSIC COMPOSER, NIHILIST
As our graphic guru, he vigilantly watches over our style so that we are constantly at the highest level of quality. It's no coincidence that we closely cooperate with brands focused on design from around Europe. He also enjoys running off to compose music and take care of his little Zen garden.
RICHARD HODOR
GRAPHIC DESIGNER, LEFT-HANDER, IDEALIST
While Fotonaut can take beautiful photos on its own, Richard kicks it up a notch. His work helps make them unique. For every event, he matches it with the perfect graphic style, which captures and adds to the overall theme. He'd love to become a renowned street artist, but he's afraid of being caught, and he doesn't like GoT.
ADAM HLEDÍK
ARCHITECT, DESIGNER, JACK OF ALL TRADES
He was extending the knowledge beyond his original education in the dusty workshop, where we found him and gave him a purpose – designing and building a device, that would survive sketchy roads of our country and still be able to maintain its elegance. He is a true Mr. Gadget himself with secret plans to take over the World with Fotonaut one day.
ANTONÍN NOVOTNÝ
RIDER, TRUHLÁŘ, SMÍŠEK
Antonína snad nikdy neuvidíte jinak, než s úsměvem na tváři. S Fotonautem objíždí vaše akce už déle než rok a půl. Nejednou vyhrál naší anketu "Rider of the Month". Vždy za vámi dorazí s dostatečnou rezervou, aby vše proběhlo hladce a bez problémů. Od práce si potom nejlépe odpočine s kamarády na pořádné lyžovačce.
ONDŘEJ DOUCHA
RIDER, FOTOGRAF, KLIĎAS
Ondra vždycky ví, jak správně jednat s lidmi a na akcích se snaží splnit, co jim na očích vidí. Má svatou trpělivost, a i kdyby na vaší akci už lítaly půllitry, Ondřej zůstane ledově klidný a nejspíš to celé bude fotit na Fotonauta, aby vznikly další originální fotky. Svůj pověstný vnitřní klid si udržuje pravidelnými pátečními seancemi s přáteli u piva.
FILIP MATOUŠEK
RIDER, PERFEKCIONISTA, MILOVNÍK AUT
Filip posune každou vaší akci o level výš. Je to profesionál každým coulem a žadný z vašich nároků nebo připomínek ho nerozhodí. Miluje poznávání nových lidí, míst a aut. Ta jsou totiž jeho největší vášní a i proto si rád vybírá akce, za kterými ho s Fotonautem čeká dlouhá cesta. Při řízení a poslechu kvalitní hudby se mu totiž skvěle relaxuje.